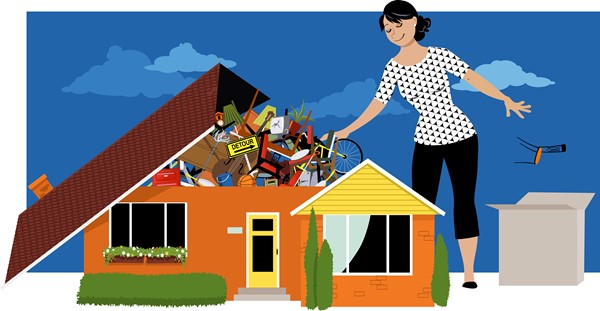 So, the home is gorgeous, the yard is perfect but inside, your things cover every surface. Whether you're setting up for an open house, or trying to get the packing done, the last thing you want is clutter complicating the process. Seems easy, right? But getting control of the mess can be harder than it sounds. 
You have plenty of choices: boxes, shelves, under-bench and table storage; so many that it can just make your job harder by creating more clutter. There are lots of television shows, DVDs and self-help books that purport to show you the best ways to organize your life. You don't need to become the model of organization to get your home on the market, merely start with these few simple rules. 
The Rules
Getting control of your clutter can be overwhelming, but you can get through it. 
1. One Step at a Time:
2. Keep Track of the Time:
3. Give Yourself Enough Time:
4. Keep it Simple:
Your clutter is your business, but it's a good idea to ask your real estate professional about any specific staging needs to help show off your home to potential buyers so you can take care of those items first.